We're clearly soldiers in petticoats and dauntless crusaders for woman's votes though we adore men individually We agree that as a group they're rather stupid!
Cast off the shackles of yesterday! Shoulder to shoulder into the fray!
Our daughters' daughters will adore us and they'll sign in grateful chorus:
"Well done, Sister Suffragette!"
Yes I know, it's a cliché!
Starting an article on feminist TV series, with Mary Poppins suffragette song, is a cliché.
But if we are honest, we should admit it, it is a 1964 film, based on the series of novels written by Pamela Lyndon Travers, and it is ahead of its time. The important feminist struggles of 1968. Think about it.
A house completely run by women, where the poor Mr Banks is satisfied to make sure that he is the master, the king. But in reality he decides little and after the advent of this magical nanny, he does not decide anything. On the contrary, he understands the importance of deciding together, of being part of the family.
Today, 50 years after the feminist struggles, we live in a crazy crazy world. What has been conquered once, today is no longer obvious.
The chronicles tell an absurd reality and the TV and the television series seem to have been taken on an educational role, which often can not sustain. So I will remain faithful to the title and I will list the 10 feminist television series that are worth seeing. And of me, serial convulsive consumer, you can trust!
So if you feel caged, poorly valued and mistreated, or if you are proud of being women here is what to look at:
1.Le ragazze del '68
It all started on a Sunday evening, at 8.30pm. By doing it boringly zapping, I ended up on Rai3 while "Le ragazze del '68" was broadcast. I admit, it has become a regular event. I almost had a fight with my husband to see it. And then he liked it too. This is not a television series, but of 12 interviews with those girls who in 1968 were about 20 years old and who experienced firsthand the great change in the role of women in society at the time, when the wave of state protests United reached Europe and also Italy, giving way to a real political revolution, ideological and social that has changed in depth the image of the Italian woman.
If you missed them, do not worry, you can recover the 12 episodes on Raiplay. But you will only find it in Italian.
2.The Handmaid's Tale.
At least from the documentary story to science fiction, at least we hope.
This is a US television series of 2017 created by Bruce Miller and based on the 1985 dystopic homonym novel by the feminist author Margaret Atwood.
The drastic decline in fertility, due to diseases caused by heavy pollution, leads to a civil war, in which the totalitarian Gilead regime takes command of the United States.
The Gilead creates a completely new society, organized by power-hungry leaders, the commanders, divided into new social classes, where women are subjugated to their role as workers and can not work, read or handle money.
The few remaining fertile women belong to the commanders and are renamed "maids". The maids even lose their name, taking that of the master preceded by the "of". They are owned by a man from whom they suffer rape rituals for the purpose of giving children to them and their sterile wives. Even the wives, female figure higher up in caste, seem to be confined to the role of housekeeper. They participate in ritual and childbirth, as if they lived in the first person, but remain confined to a non-decisional role. Cooks and waitresses are the Marta, a name that comes from the Gospel (Marta was the sister of Lazarus, too busy in serving Jesus, through housework and various matters, to enjoy his sight unlike his sister Maria). Then there are the Aunts. An almost ruthless figure, who coordinates, manages and motivates the maids.
The Handmaid's Tale takes us back to important issues such as pollution, the decline in births and the rented uterus. It depicts a past, still present in some countries of the world, to which women have rebelled. Absolutely to see. In Italy it is possible to watch the series only on the Tim Vision platform. But he has won so many awards, which will soon be re-proposed everywhere.
3.How to get away whit Murder.
Is there a need to argue? Have not you seen it yet? Four seasons, one more heart-pounding than the other. And then there is her, Viola Davis, who marvelously interprets the turbulent life of a criminal lawyer, Annalize Keating. What does this series have to feminist? Besides the presence of Davis, "How to get away with murder" is a hymn to respect for women, their bodies, their roles and their history. I must admit, however, with methods that are not appropriate and sometimes a bit … exaggerated. Let me pass the dots of suspension, after all the TV series is called: how to get away with murder. So!
The plot? I can not tell you anything because I should reveal too much: flashback and flashforward are the peculiarity of the story. Nothing happened today because of fate, but it was the effect of a past event and will be the cause of a future event. So I appeal to the Fifth Amendment, look at the series.
You can recover the first two seasons on Netflix. The third on Raiplay, while the fourth is broadcast on FoxLife. Too cumbersome? Mmm, did I mention that it was created and produced by Shonda Rhimes?
4.Orange is the new black
Could I write feminist series and not talk about Litchfield's extraordinary prisoners?
Now if I talk to you about Piper, Alex, Crazy Eyes, Red, Taystee, etcetera etcetera, you know very well of whom I speak. You can find OITNB on Netflix which has confirmed its production for another two seasons. The series is inspired by the memories of Piper Kerman: Orange Is The New Black, My Year in a Women's Prison. He has received excellent reviews from critics and many awards, especially because, however absurd, the stories and events of Litchfield's inmates seem to be a cross-section of the lives of women in American society. But not only. Prison management is not very different from reality. Thus, the struggles for the recognition of their rights, the desire for revenge and the desire to be respected, make women of OITNB real feminine heroines.
If you do not have children at home, look at it. It's extraordinary.
5.The Crown
Exactly, I'm talking about the series that tells the story of Queen Elizabeth II and the British royal family. This is an Anglo-American television series created and written by Peter Morgan for Netflix.
I must admit, I was not a supporter of Her Majesty before he had seen the two seasons of the Crown. She looked like a strict matriarch, all dedicated to the traditional family. Instead she is a cutting-edge woman who has struggled between her role as a queen and her being a mother and a wife. Very timely if the word work is used instead of the word role. Prince Philip, who today supports and appreciates his wife, has not always been proud of being the Prince Consort. Moreover, as you will see following the series, Elizabeth has had to set foot on many occasions, she had to be respected because she was seen as a young girl in a man role.
A series well done in short, with actors up to the role. To watch absolutely, but you do not get attached to the actors. Morgan has planned six seasons of ten episodes each to cover the whole life of Queen Elizabeth, with the intention of changing the main cast every two seasons. So in the next series we will not find Claire Foy anymore.
6.She's Gotta Have it
Am I free to be a woman, to live a polyamory, to have a non-dependent job, without being called a slut?
Here is the meaning of this series that deals with love, sex, possession and dependence on the other, through the story of Nola Darling. She is a black Brooklyn painter who tries to define her own identity, not so much sexual, as an artist. The creator of the series is Spike Lee and is based on the 1986 film, Lola Darling.
The series is about freedom. To love anyone who wants, to dress, in any way we like, to do the job you want, to be who you want, without being labeled as "prostitutes" or be treated by them. A judgment that comes not only from men, but also from women.
The series goes off in one breath. The soundtrack is beautiful, the dialogues interesting, the plot langue a bit ', but it is not the priority.
Find the series on Netflix.
7.Vikings
Quiet I'm not crazy!
It is true, this series is about muscular and violent men who roam half of Europe in the ninth century. You will find a lot of historical errors, it is very violent (in the end they are Vikings), but it has a fantastic feminist character: Lagertha. At the beginning of the series is only the wife of Ragnar, a young man with the ambition to leave his enclosure. Then she becomes the great woman behind the great warrior. But we soon discover that she is a Valkyrie. Supports and struggles with her husband until he becomes Count and then King of the Normans. Strong and proud, she never lowers her head. Lagertha is not going to be betrayed, to be the first of a series of wives. So she goes away and becomes Earl of another city. She goes to war, conquers men and fights for her son.
And then she's beautiful! What do I tell you to do, Xena get up!
The series is found almost everywhere: Netflix, Sky and TimVision.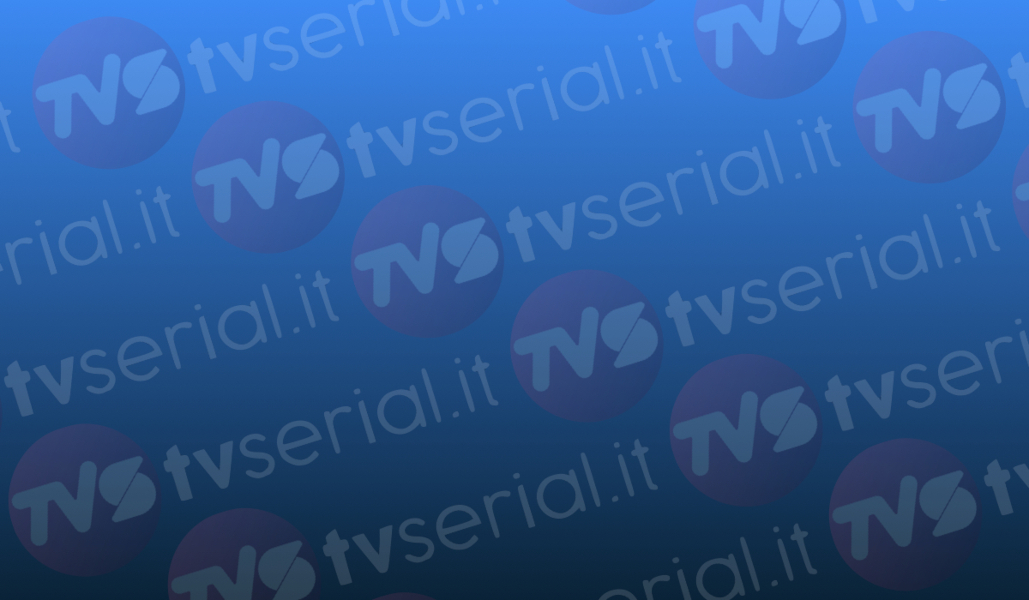 8.Grace and Frankie
What would you do if you were two, now old. Friends? No, indeed completely different. What would you do if your husbands told you to be gay, to love each other for many years and to want to get married?
Well, Grace and Frankie, they go to live together, they discover the merits of each other, they become friends and they put on a society that produces vibrators for old women. Tié!
It is very funny this series of Netflix, now arrived at the fourth season. Protagonists are two wonderful Jane Fonda, Grace, and Lily Tomlin, Frankie. Respectively, a former business woman, still elegant, organized, a woman of one piece and a hippy, confusing, clumsy and adorable painter, artist, inventor, not understandably well.
They will rediscover love, friendship, tolerance, all through a series of unfortunate events.
Pretty, very pretty.
9 The White Princess.
It's true, I admit, I like the historical TV series. They have to report the facts precisely and be full of intrigue. After seeing Versailles and being ecstatic, I was looking for something to fill the void and I found this BBC One series based on the war of the two roses.
The series tells the story of three women involved and, in their own way, advocating the long grueling conflict between York and Tudor: Elizabeth Woodville, the widow queen of the White Rose, her daughter Elizabeth of York, wife of Henry VII of England, and the queen mother, the lady of the red rose.
An England governed by men, but led by women. Intrigues of palace, wars, revenge. So you have to look at it.
I have not even looked at the prequel "The White Queen" I will let you know.
10. Penny Dreadful
Penny Dreadful is an American and British horror television series created and written entirely by John Logan. I have watched a horror series, with great difficulty, but it is set in Victorian London and is based on several stories of the nineteenth century, the Penny Dreadful, small stories that were sold at low cost.
Tales like: The League of Extraordinary Gentlemen by Alan Moore, to which the origins of horror literature characters such as Victor Frankenstein, Dorian Gray, Dr. Jekyll, Count Dracula, werewolves, witches and vampires intertwined, who are grappling with their monstrous alienation.
The undisputed protagonist of the series is Miss Vanessa Ives, played by Eva Green. Vanessa, like a man, chases supernatural creatures and takes care to recruit people willing to join their cause. She possesses particular "spiritual" abilities that lead her to have visions and, at times, to be possessed by entities of various kinds.
My precious suggestions have been dispensed. See you next time my dear ones.
Now I'll go humming all day:
No more the meek and mild subservients we!
We're fighting for our rights, militantly!
Never you fear!
So, cast off the shackles of yesterday!
Shoulder to shoulder into the fray!
Our daughters' daughters will adore us
And they'll sign in grateful chorus
"Well done! Well done!
Well done Sister Suffragette!"