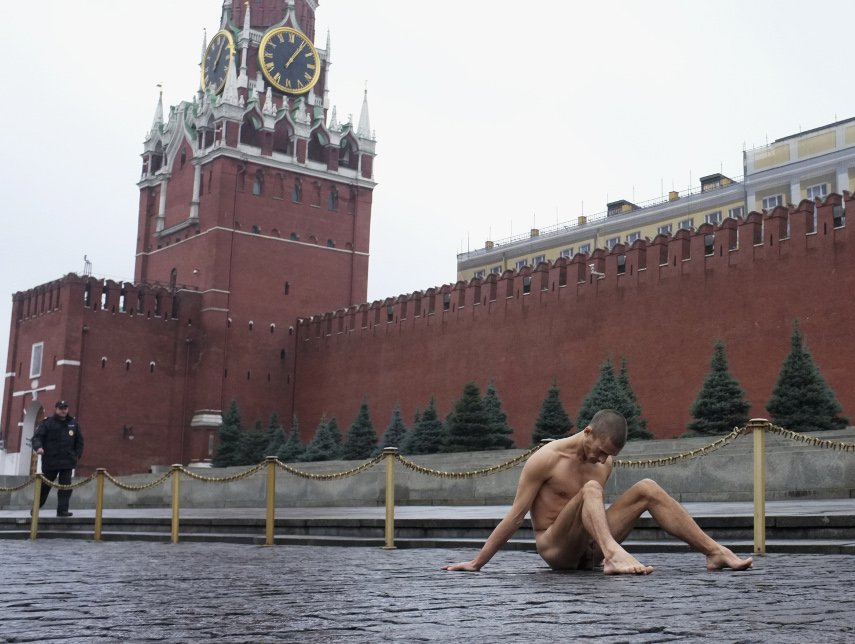 Some Hours ago, it was announced the first exhibition of the Russian artist Pussy Riot and Pyotr Pavlensky. it was announced by by London's Saatchi Gallery, in partnership with the Tsukanov Family Foundation (who own the largest collection of post-war Russian art).
Opening on 16 November, Art Riot: Post-Soviet Actionism, will present Russian and Ukrainian protest artists from the past 25 years, including performance artists Pussy Riot and Pyotr Pavlensky, who sewed his mouth shut in response to Pussy Riot's arrest (Stitch), appeared naked in a hank of barbed, against repressive laws (Carcass), and nail down his nuts to Red Square as "a metaphor for the apathy, political indifferenceof modern Russian society".
Pussy Riot's Masha Alyokhina will stage a protest performance at the opening of the exhibition.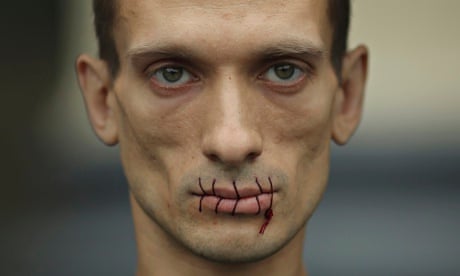 Art Riot: Post-Soviet Actionism is at Saatchi Gallery in London from 16 November to 31 December. Inside Pussy Riot will run from 14 November to 24 December.