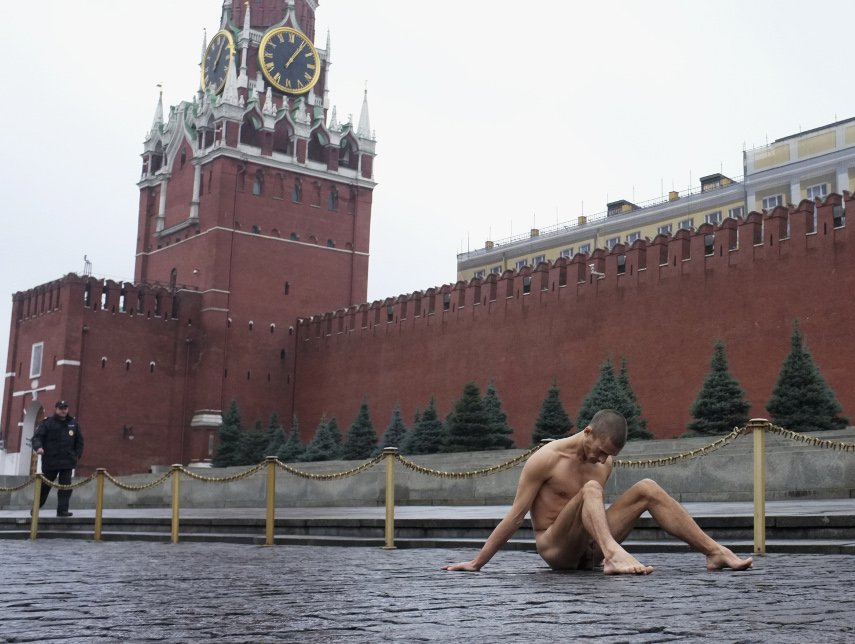 Alcune ore fa, è stata annunciata la prima mostra dell'artista russo Pussy Riot e Pyotr Pavlensky. è stato annunciato dalla Galleria Saatchi di Londra, in collaborazione con la Fondazione della famiglia Tsukanov (che possiede la più grande collezione di arte russa del dopoguerra).
Apertura il 16 novembre, Art Riot: L'azione a carattere post-sovietico, presenta artisti russi e ucraini di protesta degli ultimi 25 anni, tra cui artisti di spettacolo Pussy Riot e Pyotr Pavlensky, che hanno cucito la bocca in risposta all'arresto di Pussy Riot (Stitch) apparve nudo in un incubo di spazzolato, contro le leggi repressive (Carcass) e chiodare i dadi alla Piazza Rossa come "una metafora per l'apatia, l'indifferenza politica della società moderna russa"..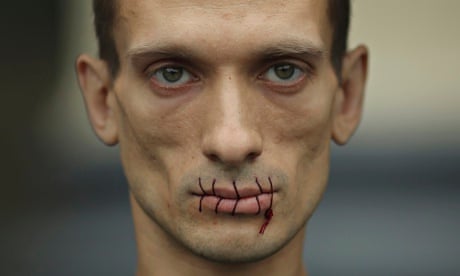 Art Riot: Post-Soviet Actionism is at Saatchi Gallery in London from 16 November to 31 December. Inside Pussy Riot will run from 14 November to 24 December.